Irena Lakovic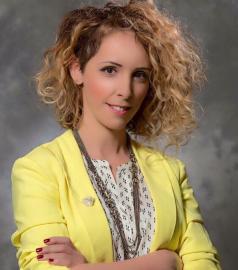 Irena Laković joined the team as an Administrative/ Financial Assistant in November 2011. She provides administrative and financial support for different projects dealing with energy efficiency and climate change. Currently, she is engaged in two projects, 'Beautiful Cetinje' and 'Towards Carbon Neutral Tourism in Montenegro'. Her main areas of expertise include office management, finance/ accounting, administration, procurement, and translation/ interpretation. Irena graduated in Foreign Languages from the Faculty of Philology at the University of Montenegro.
Irena has over ten years of experience in the field of office/ financial/ administration management. Prior to joining the organisation, Irena worked on several EU-funded projects in Montenegro, all of which centred on providing support to the Government of Montenegro during the country's journey to EU accession. Amongst other work experience, whilst employed as Office Manager with WYG International, she provided financial and administrative support to team leaders and experts in achieving project outcomes. During her time with Louis Berger SAS, her responsibilities included supporting project implementation through the management of finances and the provision of translation services.
As a media analyst with OSCE/ ODIHR, she analysed the electronic and print-media coverage of elections and campaigns and provided translation services. She has successfully organised many corporate workshops/ conferences/ seminars/ training workshops.
---