Viktor Subotic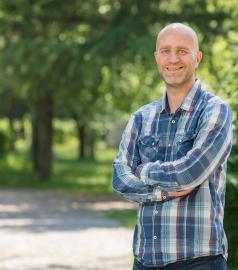 Viktor Subotić has over 15 years' experience working in the areas of environmental protection, climate change, and sustainable development. Viktor worked for the Government of Montenegro for ten years and hence gained valuable knowledge and expertise on key environmental matters, especially in the areas of water management, nature protection, environmental acquis, and international cooperation.
Viktor joined UNDP in 2011, working on cross border and regional cooperation projects focused on sustainable economic development, contributing to the regional positioning of the country office.
He is a member of the 'Towards Carbon Neutral Tourism' project team, dealing with policy aspects, environmental certification, and greenhouse gases emissions from the tourism sector. Viktor is a graduate biologist.
---