Reconstruction of the Sports Center Morača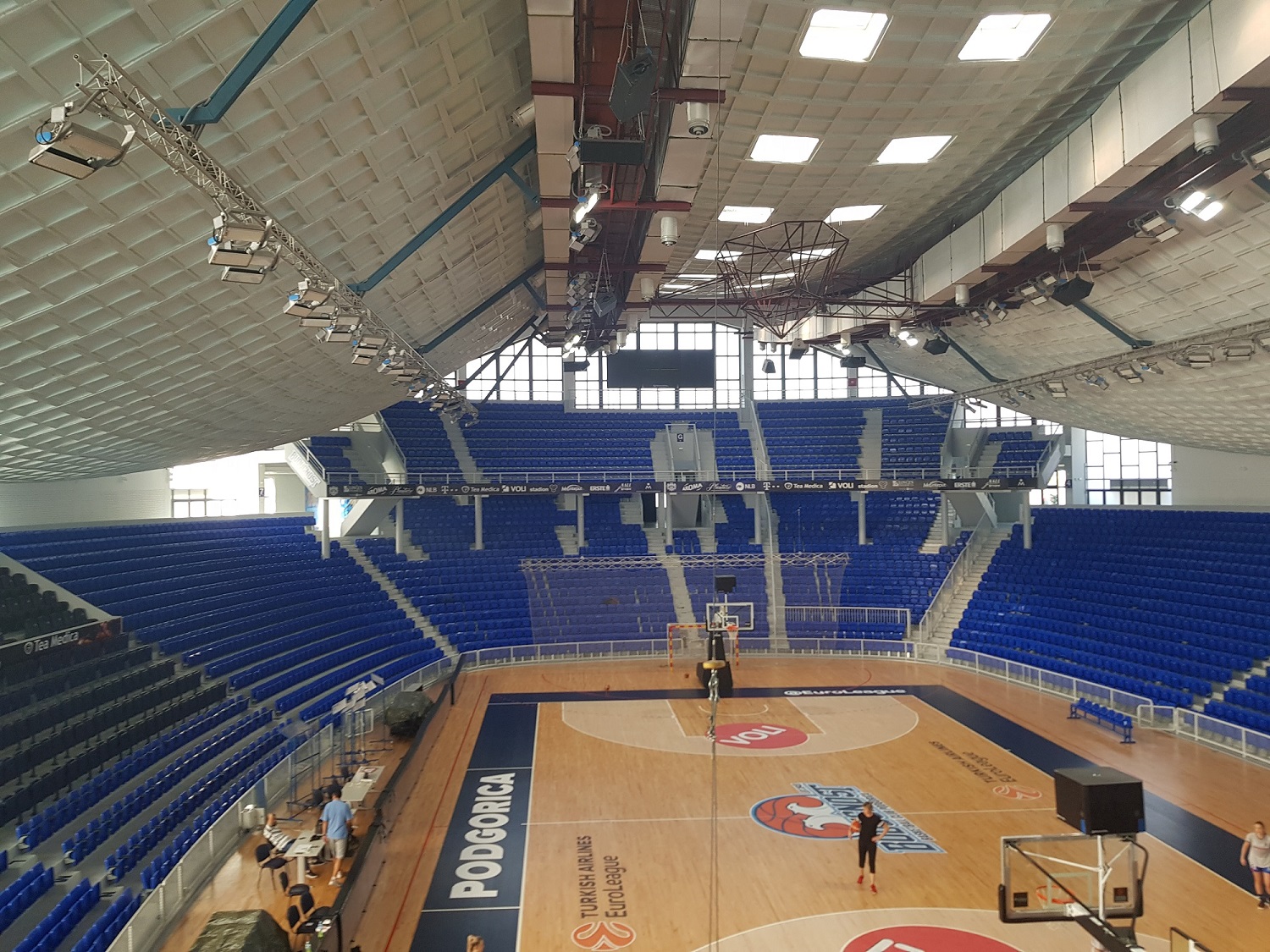 Morača Sports Center is a newly renovated multi-sports energy-efficient building set on the right bank of Morača River in Podgorica. The overall goal of the project of reconstruction supported by UNDP's Towards Carbon Neutral Tourism Project, was to improve sports tourism in Podgorica through the renovation of sports infrastructure. The project enabled expansion of capacities and modernization of multifunctional training facilities, as a basis for development of young sport talents, ensuring greater attendance at the matches and better conditions for active and healthy life of young people.
Renovated sport facilities scattered within a 5-hectare area, including sports courts, workout rooms, training and fitness rooms, relaxation area, press room - now more comfortable and safe - offering fans a better experience every weekend.
The architects also strived to limit the building's carbon footprint and operational costs by incorporating a range of energy efficiency measures and by complying with the EU and energy efficiency standards. This is where UNDP jumped in to help make both new and old facilities more energy efficient.
Energy-efficiency concerns
UNDP support focused on meeting the most advanced standards in terms of energy efficiency, so the Center is also renovated by rethinking electrical installations, lighting, heating, ventilation, air conditioning and hydraulic networks.
The project facilitated the replacement of classic 108 lamps with 52 new LED ones that will contribute to reducing the cost of electricity, simplifying management and control of the system.
The Sports Centre Morača was until recently, the most energy consuming sport building in Montenegro, but the new highly efficient LED fixtures will help save up to 80% energy compared to old traditional fixtures. They will also, in a course of 1 year, save 80,000 kWh of electricity and reduce CO2 emissions for 94.1 t - helping the Centre reduce its maintenance costs.
Better indoor sports lighting makes the games more enjoyable for both athletes and spectators. With growing urbanization and city lifestyles, recreational sports facilities have become more important in cities everywhere. Improving the experience for both athletes and spectators brings communities together and encourages people to be more active.
Please take a look our video: https://www.youtube.com/watch?v=dMVGEeugZOw.
---