SOME PLACES NEVER LET YOU GO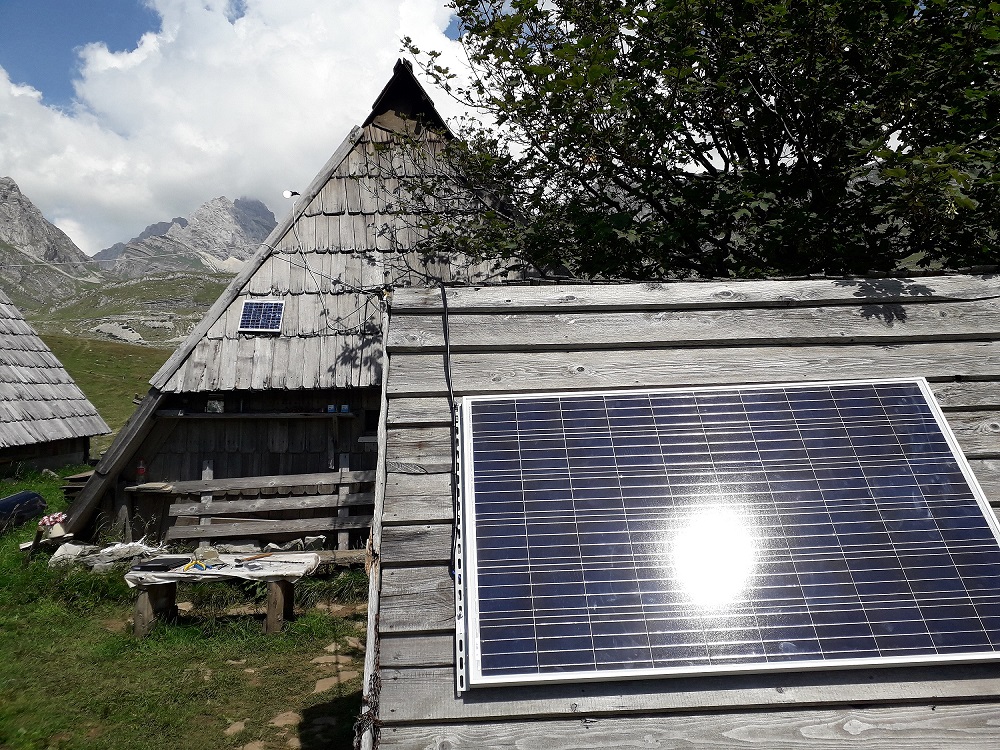 Give A Little Light
The UNDP Project Towards Carbon Neutral Tourism in Montenegro in cooperation with local municipalities shed new light on katun experience as a tourist attraction by providing 40 solar panels that have brought off-grid electricity to 40 households in rural settlements of Plužine and Žabljak. These 'photovoltaic' panels generate electricity from the sun and have low environmental impact resulting in reducing CO2 emissions.
Farms and agricultural businesses are looking to solar to improve working conditions, to cut costs and grow their business. But in addition to their traditional roles in agricultural production, Montenegrin katuns often frequented by visitors - have become an important part of the country's tourist offer. While many visitors to Montenegro focus on the beaches and ski resorts, there are plenty of picturesque villages to discover too.
Mountain–top settlements that are almost completely cut off from urban living are situated below the majestic peaks of Montenegrin mountains, at the altitude of 1800 meters and above. They are a perfect starting point for hiking and climbing routes, offering beautiful, challenging trails, among the country's most rewarding climbs.
Going solar is not just great for the environment, it also cuts energy bills. Rooftop solar is increasingly cost-effective for home owners and businesses with enough sunshine across the country to make solar an attractive option. When the sun is out, the panels make power. When the sun goes down, electricity is consumed from the grid. For a tourism business it is a way to show guests that your business is part of the solution to the environmental problems caused by dependence on fossil fuels.
Green practices are consequently becoming more relevant. The need for economic revival of rural areas, combined with the growing emphasis on sustainability, has created a new challenge for tourism. There is a growing trend in the country to adopt green energy solutions, as well as a global trend with travelers being keener on environmentally friendly lifestyles.
Travelers are, generally, curious people. Rural travelers want to experience natural, unspoiled landscapes, local lifestyles and authentic accommodation. Rural communities in Montenegro have great resources to offer such experiences and rural tourism can be an interesting market segment for the country.
---