EU Ecolabel ambassador of European tourism - Apartments Utjeha in Bar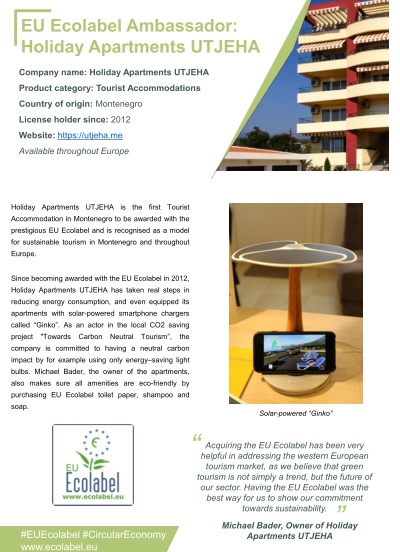 The European Commission is making the month of May its tourism communication month highlighting the best and most sustainable tourism enterprises in Europe.
It is great pleasure to announce that this year a tourism enterprise from Montenegro has been selected to stand as ambassador of European tourism and best practice example.
Apartments Utjeha in Bar and its owner Michael Bader are an outstanding example of sustainable tourism and role model for already twelve other hotels from Montenegro, holders of EU Ecolabel.
Congratulations!
---